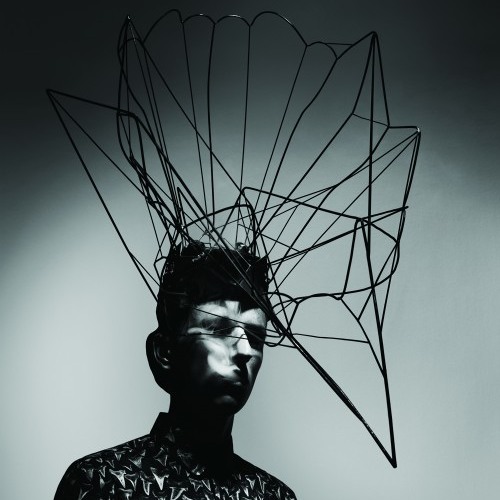 Oxford-based electronic producer Orlando Higginbottom aka
Totally Enormous Extinct Dinosaurs
is a truly creative artist with his eclectic blend of house/indie/pop/techno sounds, his ridiculously long artist name and the outrageous head gear which he wears on stage. His 2012 debut album Trouble stands out as one of last year's top releases (
posted here
). Favorite track from the album is Tapes and Money...
Orlando has also churned out some cool remixes, the latest being his rework of the Foals' tune My Number...
Tech nerds can check out this interview in which he explains his live setup...
Here's a mix Orlando did a few months back...

Tracklist

01 ?
02 Tom Tom Club – Don't Say No (Short Cool Mix)
03 The Barking Dogs feat. Marcelo Burlon – Mamarracho
04 Hardhouse – Check This Out
05 Small People – Salty Days
06 Micachu feat. Tirzah – I'm Not Dancing
07 Medlar – The Sun
08 Jesse Perez – Miami Is My Town 
09 Greymatter – Pick & Roll
10 Family Of Few – Intervoles
11 Eats Everything – Vertigo
12 Justin Jay – Femme Fatale
13 Phreek Plus One – La Spirale
14 $olal – Luna's Song (Robag Verlan-lanu Rework)
15 Arto Mwambe – Ombala Mbembo
16 Dusky – Every Day
17 I:Cube – Y.O.U.R.O.C.K (Extended Version) + The Sugacubes – Leash Called Love (Tony Humphries Remix)
18 DJ Dealer – Hungry (Destroyer Mix)
19 Sad City – Jaya
20 Lauren Lane & Jaw – Laser Eyes
21 Jd Twitch – Cumbia 1
22 Aerea Negrot – Planta Baja
23 Da Posse feat. Christa Jordan – In The Heat Of The Night (Acid Mix)
24 Totally Enormous Extinct Dinosaurs – Your Love
25 WK7 – Do It Yourself 
26 Scuba – NE1BUTU
27 Rivet – Inside Looking Out
28 Amir Alexander – Catacombs
29 Gingy & Bordello – Iron & Water 
30 Head High – Rave (Dirt Mix)
31 MMM (Errorsmith & Fiedel) – Mmm Meets Tshetsha Boys
32 Koreless – Lost In Tokyo (Jacques Greene Remix)
33 I.C.P. – Free & Equal (Leftfield Remix)
34 Aphrodite's Child – Loud, Loud, Loud